Canada's 14th annual Organic Week celebrations, September 12-18th
You buy and eat organic. With friends and family you celebrate the positive impact that your organic food choices make. Join us as we dive into organic during Canada's 14th annual Organic Week celebrations, September 12-18th. Whether you are a seasoned organic sector specialist or dabbling in organic for the first time, Organic Week has something for you all!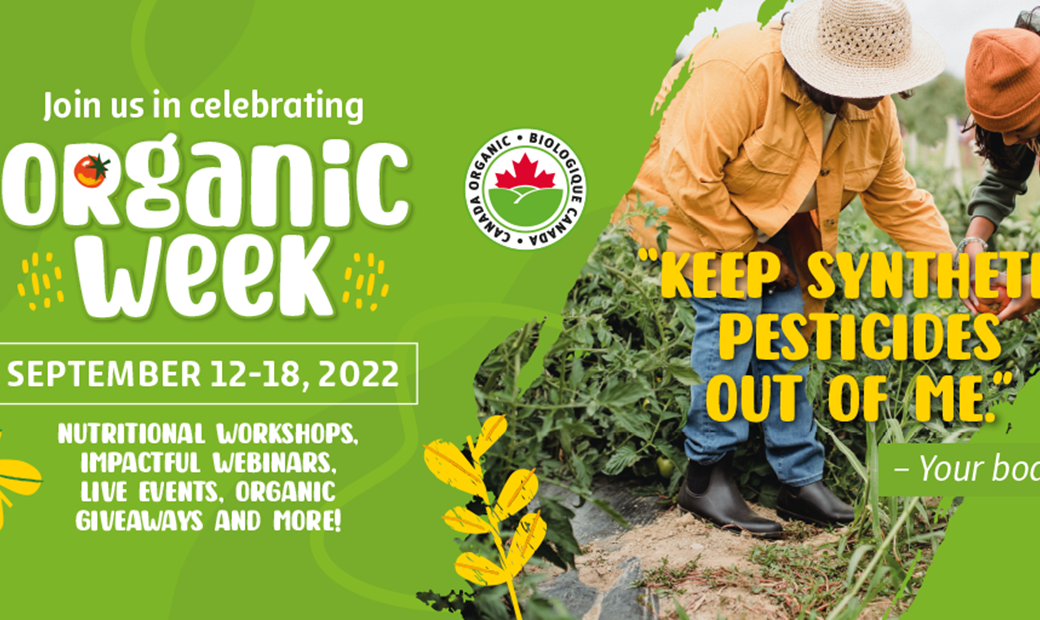 Canada Organic Trade Association (COTA) with supporting partner Canadian Organic Growers (COG) are excited to welcome your participation in our national campaign for Organic Week. Explore all activities on www.organicweek.ca and www.semainebio.
Participate in educational, informative and inspirational webinars await your registration through Eventbrite. 

Webinar presentation topics include:
-Regenerating Organic panel discussion
-Organic by the Numbers
-Organic: Waste Not Want Not cooking classes by celebrity chef
-What Makes Organic, Organic?
-Organic Campus
-Workin' It for Organic: Exploring the Organic Labour Market
-Perspectives of New Entrant Farmers
-Why Choose Organic to Impact Your Health
-Organic Gardening Tips by Mark and Ben Cullen

Five fun national contests include two amazing grand prizes offering organic groceries for a month as well as amazing organic gift baskets for the lucky winners.  Learn more about these engaging and educational contests here and here 
Download the free self-serve Organic Week digital marketing toolkit for your use and customization. You may access the tools on either DropBox or GoogleDrive.   Included is the social media calendar for the month of September for your reference and to know when we will be posting and promoting!